Earlier Versions
| | | | | | |
| --- | --- | --- | --- | --- | --- |
| TwitchIntegration_1.12.2-4.1.16.jar release | 120.80 KB | Jun 28, 2020 | 1.12.2 | 439 | Download |
| TwitchIntegration_1.12.2-4.1.15.jar release | 128.17 KB | May 4, 2020 | 1.12.2 | 1,508 | Download |
| TwitchIntegration_1.12.2-4.1.14.jar release | 128.13 KB | Sep 14, 2019 | 1.12.2 | 6,072 | Download |
Description

This mod adds Twitch Chat to Minecraft. You can use it to keep track of chat while playing or just make your viewers feel special by having them appear in Minecraft Chat.
This mod is based on Chat Tweaks. Chat Tweaks is not compatible with MineTogether since MineTogether adds its own chat replacement. You can safely remove MineTogether if you do not wish to use its features.
This project is sponsored by Server.pro.

Need to host a modded server? Check out their plans here.
Features
Read Twitch Chat in Minecraft
Supports Twitch Emotes from Twitch Chat
Supports Name Badges from Twitch Chat
Supports Name Colors from Twitch Chat
Supports Whispers from Twitch Chat
Optional subscribers-only mode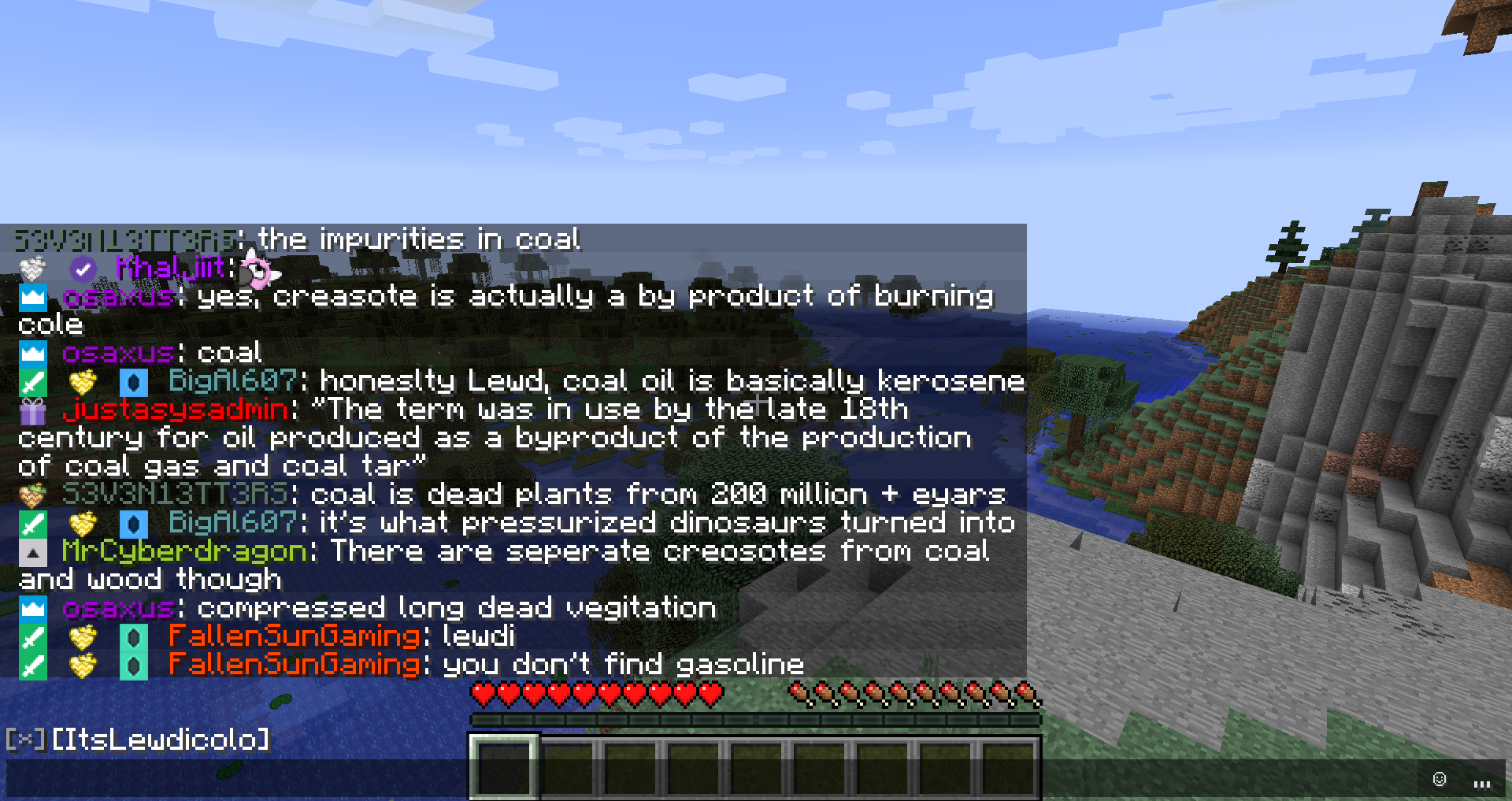 Links