Earlier Versions
| | | | | | |
| --- | --- | --- | --- | --- | --- |
| Kuzey's Foods Mod - 0.0.6 - 1.16.5 FORGE beta | 329.71 KB | Apr 30, 2021 | 1.16.5 | 121 | Download |
| Kuzey's Foods Mod - 0.0.5 - 1.16.5 FORGE beta | 330.52 KB | Apr 10, 2021 | 1.16.5 | 57 | Download |
| Kuzey's Foods Mod - 0.0.4 - 1.16.5 FORGE beta | 277.47 KB | Apr 7, 2021 | 1.16.5 | 16 | Download |
| Kuzey's Foods Mod - 0.0.2 - 1.16.4 FORGE alpha | 184.46 KB | Mar 10, 2021 | 1.16.5 | 7 | Download |
| Kuzey's Foods Mod - 0.0.1 - 1.16.4 FORGE alpha | 126.44 KB | Mar 10, 2021 | 1.16.5 | 3 | Download |
Description
Kuzey's Foods
Brings new foods to the game!
This mod aims to bring new and balanced foods without disturbing the original game. Some foods that are already in the game are inadequate. It is a mod that allows you to use variety and some unused things. It contains mechanical innovations such as a cutting board. Drinks such as Chocolate Milk and Honey Milk, which are drinkable versions, can be made by pasteurizing the milk. Also, sugar is used in making Apple Jam, Sweet Berry Jam, Caramel, Caramel Candy, Apple Candy and Caramel Apple. These are just examples in the mod.
Chopping Board
You can cut food on it. You can cut your breads and make dishes such as sandwiches and hamburgers. Apart from that, you can cut the chicken into pieces to make chicken soup!

How to craft Chopping Board and other necessary things
Chopping Board Recipe
After that, you need to craft Kitchen Knife too.
Kitchen Knife Recipe
How to use Chopping Board?
Now all you have to do is cut something with the Chopping Board! Remember, the Kitchen Knife will suffer a certain amount of damage after each cut.

Do you want to make bread? It is different now!
Bread making has changed completely. Since the new foods are so powerful, we had to balance for very filling foods like sandwiches and burgers. We made our goal in Update 0.0.5.
But how is bread made now?
First, you need to make Quern!
How to craft Quern and other necessary things
Quern Stone Recipe

Quern Recipe
Before you start making bread, you have to make flour. For this, you have to divide the wheat into its grains.
Wheat Grain Recipe
And then use Quern to make Flour!
Flour Recipe
Then you can combine a bucket of water and two pieces of flour and make two dough! Things like the remaining bread making were slightly changed. Also, various visual improvements and bug fixes were made. You can also make rock salt from raw rock salt with quern.
And finally, Rock Salt!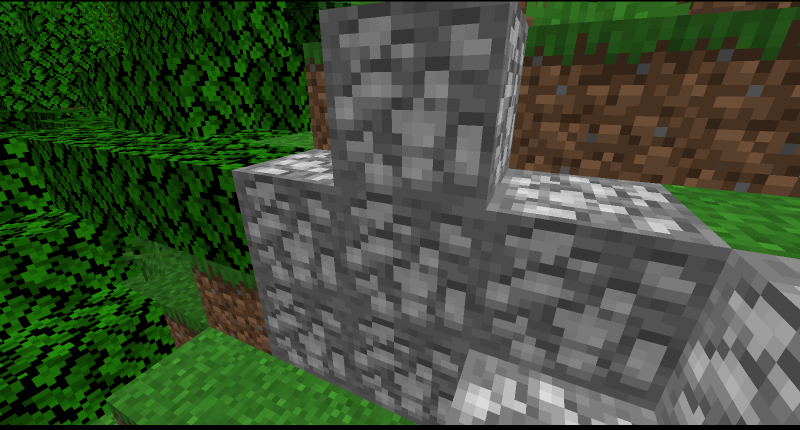 It drops Raw Rock salt which is you can process in the Quern to make Rock Salt!
Rock Salt Recipe
What then?
The rest is easy, actually. If you want, tell your game that you want to learn all the recipes with magic words. You can also learn with another mod. If I put all the recipes here, I don't put them because recipes changing repeatedly. Oh by the way, magic words:
/recipe give (your character name) * (<— it's a star)