Earlier Versions
| | | | | | |
| --- | --- | --- | --- | --- | --- |
| medievalweapons-1.1.11.jar release | 543.44 KB | May 17, 2022 | 1.18.2 | 1 | Download |
| medievalweapons-1.1.10.jar release | 543.44 KB | Apr 23, 2022 | 1.18.2 | 35,672 | Download |
| medievalweapons-1.1.9.jar release | 540.18 KB | Mar 24, 2022 | 1.18.2 | 44,771 | Download |
| medievalweapons-1.1.8.jar release | 539.23 KB | Mar 10, 2022 | 1.18.2 | 8,488 | Download |
| medievalweapons-1.1.8.jar release | 539.08 KB | Feb 11, 2022 | 1.18.1 | 52,428 | Download |
| medievalweapons-1.1.7.jar release | 537.35 KB | Dec 1, 2021 | 1.18.1 | 185,768 | Download |
| medievalweapons-1.1.7.jar release | 549.68 KB | Sep 15, 2021 | 1.17.1 | 146,883 | Download |
| medievalweapons-1.1.6.jar release | 537.69 KB | Jul 19, 2021 | 1.17.1 | 19,239 | Download |
| medievalweapons-1.1.5.jar release | 540.87 KB | Jun 14, 2021 | 1.17 | 22,979 | Download |
| medievalweapons-1.1.4.jar release | 541.67 KB | Jun 11, 2021 | 1.17 | 2,096 | Download |
| medievalweapons-1.1.3.jar release | 1.34 MB | Jun 1, 2021 | 1.16.5 | 31,599 | Download |
| medievalweapons-1.1.2.jar release | 1.34 MB | May 30, 2021 | 1.16.5 | 814 | Download |
| medievalweapons-1.1.1.jar release | 982.70 KB | Apr 26, 2021 | 1.16.5 | 6,124 | Download |
| medievalweapons-1.1.0.jar release | 1.07 MB | Apr 9, 2021 | 1.16.5 | 2,726 | Download |
| medievalweapons-1.0.8.jar release | 1.55 MB | Mar 8, 2021 | 1.16.5 | 9,970 | Download |
| medievalweapons-1.0.7.jar release | 1.41 MB | Dec 21, 2020 | 1.16.5 | 7,788 | Download |
| medievalweapons-1.0.6.jar release | 1.08 MB | Dec 10, 2020 | 1.16.4 | 2,819 | Download |
| medievalweapons-1.0.5.jar release | 1.08 MB | Dec 8, 2020 | 1.16.4 | 309 | Download |
| medievalweapons-1.0.4.jar release | 1.08 MB | Dec 2, 2020 | 1.16.4 | 1,051 | Download |
| medievalweapons-1.0.3.jar release | 1.08 MB | Nov 23, 2020 | 1.16.4 | 735 | Download |
| medievalweapons-1.0.2.jar release | 860.88 KB | Nov 16, 2020 | 1.16.4 | 799 | Download |
| medievalweapons-1.0.1.jar release | 769.88 KB | Oct 18, 2020 | 1.16.3 | 3,896 | Download |
| medievalweapons-1.0.0.jar release | 778.68 KB | Oct 5, 2020 | 1.16.3 | 898 | Download |
Description
Songs of War
This is a fan project of the in my opinion best Minecraft series existing 🙂
All assets are from the creators and all credits go to them.
If you haven't heard about it or never checked it out here is a link:
https://youtu.be/yCNUP2NAt-A
Credits
This mod adds weapon from the series to Minecraft.
Specials:
– Double handed axe: basic sweeping damage + blocking
– Longsword: blocking
– Dagger: extra damage while sneaking/invisible
– Healing Staff: heals player itself and creates aura for support
– Lance: extra damage while riding
– Mace: chance of applying weakness to enemy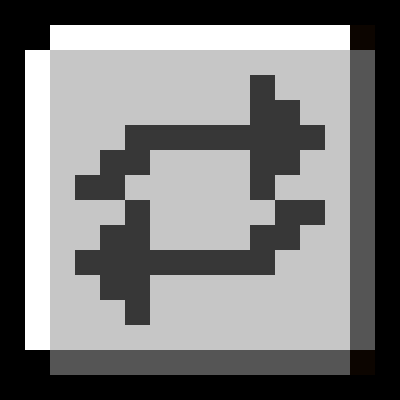 Recipes conflict with vanilla recipes, you have to download polymorph which you can find here
https://www.curseforge.com/minecraft/mc-mods/polymorph-fabric/files
This mod is developed for Fabric.
There are no plans to develop a Forge version. 
Modpack Permission:

Feel free to use it in any modpacks
Bug Report:
Just report bugs at the github page
I love to hear what you think about my mod, so just leave a comment here!
Thank you.