Earlier Versions
| | | | | | |
| --- | --- | --- | --- | --- | --- |
| ChileanCraft V0.13.1 beta | 3.46 MB | Mar 17, 2021 | 1.16 | 108 | Download |
| ChileanCraft V0.13.0 beta | 3.45 MB | Mar 17, 2021 | 1.16 | 3 | Download |
| ChileanCraft V0.12.2 beta | 3.72 MB | Jan 4, 2021 | 1.16 | 150 | Download |
| ChileanCraft V0.12.1 beta | 3.72 MB | Jan 4, 2021 | 1.16 | 4 | Download |
| ChileanCraft V0.12.0 beta | 3.73 MB | Jan 4, 2021 | 1.16 | 3 | Download |
| ChileanCraft V0.11.1 beta | 1.63 MB | Jan 1, 2021 | 1.16 | 21 | Download |
| ChileanCraft V0.11.0 beta | 1.63 MB | Jan 1, 2021 | 1.16 | 5 | Download |
| ChileanCraft V0.10.2 beta | 1.58 MB | Dec 27, 2020 | 1.16 | 89 | Download |
| ChileanCraft 0.10.1 beta | 1.58 MB | Dec 26, 2020 | 1.16 | 5 | Download |
| ChileanCraft versión 0.10.0 beta | 1.59 MB | Dec 25, 2020 | 1.16 | 4 | Download |
Description
Antes de seguir/Before further
Español:
– Por favor activar las funciones experimentales en el mundo antes de agregar el Addon
– El Addon recién está en beta, pueden haber bugs, falta de contenido con respecto al Mod y no ha sido traducido
English:
– Please activate the experimental functions in the world before adding the Addon
– The Addon is just in beta, there may be bugs, lack of content regarding the Mod and it has not been translated
Versión/Version: 1.16.100
---
---
---
---
---
---
---
---
---
---
---
————————————————————————————————————–
Español:
Bienvenidos al Addon oficial del mod

Chi

le

an

Craft
Este port intenta traer todo del mod original de Java para Bedrock, usando las mismas texturas, modelos, características, etc. Aparte de agregar más detalles como animaciones, inteligencia, etc.
Preguntas y respuestas
¿Qué trae este addon?
¡De Todo! Trae comida, herramientas, estructuras, mobs, animales, plantas, etc
¿Para qué terminales está el Addon?
¡Para TODOS los dispositivos que soporta Bedrock! Sea consola (PS4, Xbox One y Switch), Windows 10 y móviles (Android e iPhone). Aunque eso si, solo móviles y Windows 10 tendrán el lujo de poder instalarse el Addon, las consolas deberán conectarse a un mundo que tenga estos
Un truquillo para consolas sería tener Minecraft en su celulares, abrir un mundo desde este y luego en su consola entrar a este por LAN o Xbox Live
¿El Addon necesita aprobarse en servidores?
No es necesario, ya que a diferencia de Java, los servidores de bedrock solo hay que subir el addon (cada servidor tiene su procedimiento)
¿El Addon puede estar en Realms?
Practicamente no, ya que casi todas las cosas en el Addon necesitan del modo experimental, cosa que los realms no tienen esa opción.
————————————————————————————————————–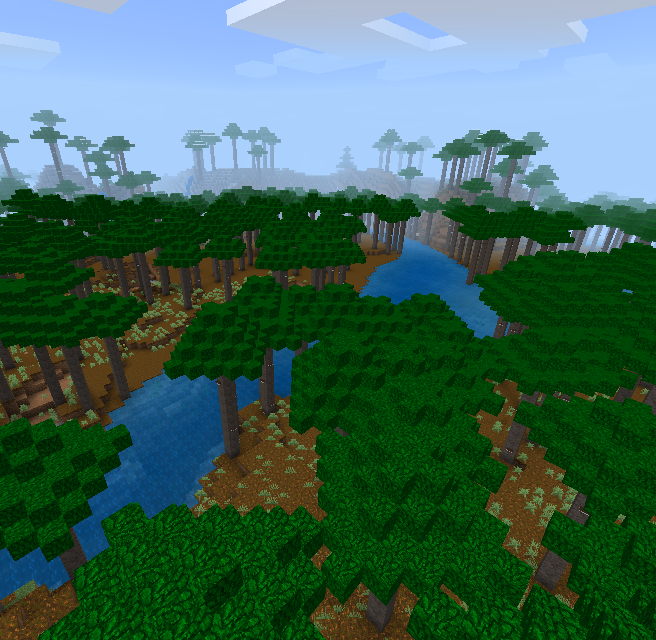 Bioma de la Araucanía/Araucania Biome
————————————————————————————————————–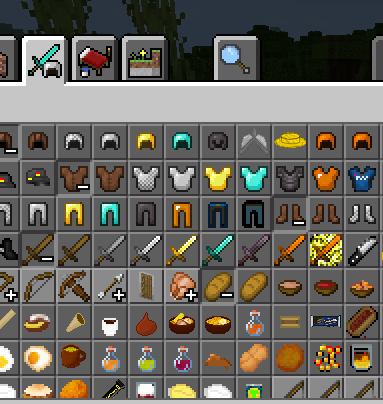 Comida, Herramientas, Armadura, Etc./Food, Tools, Armor, Etc.
————————————————————————————————————–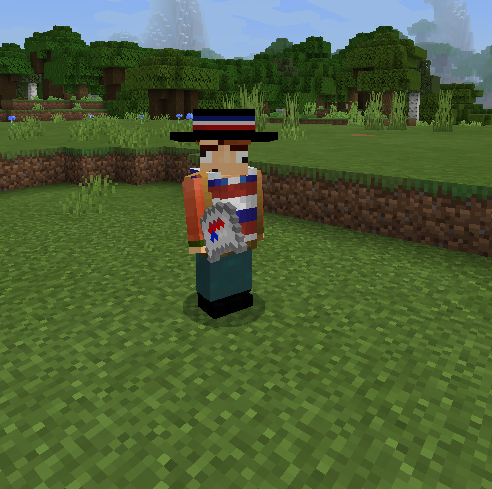 Traje de Huaso/Huaso costume
————————————————————————————————————–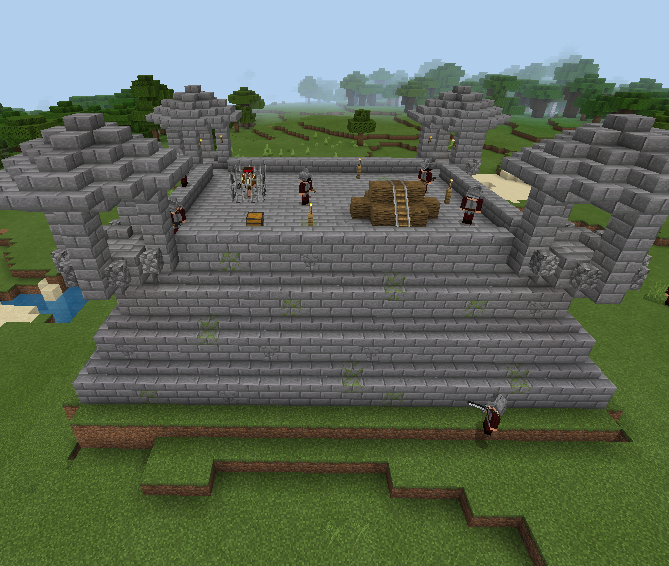 Fuerte de conquistadores españoles/Spanish conquerors fort
————————————————————————————————————–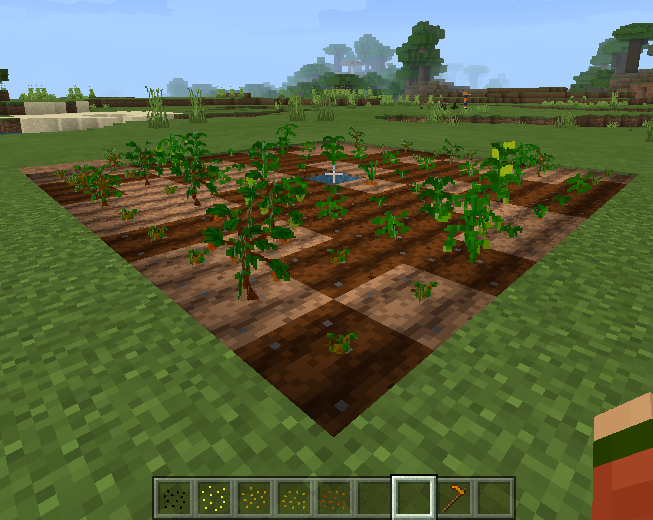 Cultivos/Crops
————————————————————————————————————–
Mod original/Original Mod: Chilean Craft – Mods – Minecraft – MinecraftPatch
Instagram del Addon de Chileancraft/Chileancraft Addon Instagram: ChileanCaft Bedrock Edition (@chileancraft_bedrock) • Fotos y videos de Instagram
Chileancraft Mod Instagram: 🇨🇱👒Chilean Craft Mod👨‍🌾⛏️ (@chileancraft_oficial) • Fotos y videos de Instagram
Formulario de errores y sugerencias/Form of errors and suggestions: https://forms.gle/CFmKQhe7KX2Ecd3CA
————————————————————————————————————–
Welcome to the official Addon of the

Chi

le

an

Craft

Mod
This port tries to bring everything from the original Java mod for Bedrock, using the same textures, models, features, etc. Apart from adding more details like animations, intelligence, etc.
Questions and answers



What does this addon bring?
Of everything! Bring food, tools, structures, mobs, animals, plants, etc.
For which terminals is the Addon?
For ALL devices that Bedrock supports! Be it console (PS4, Xbox One and Switch), Windows 10 and mobile (Android and iPhone). Although that if, only mobile phones and Windows 10 will have the luxury of being able to install the Addon, the consoles must connect to a world that has these
A trick for consoles would be to have Minecraft on your cell phone, open a world from this and then on your console enter it via LAN or Xbox Live
Does the Addon need to be approved on servers?
It is not necessary, since unlike Java, bedrock servers only have to upload the addon (each server has its own procedure)
Can the Addon be in Realms?
Practically no, since almost everything in the Addon needs experimental mode, which the realms do not have that option.
————————————————————————————————————–
Espero que lo disfruten / I hope you enjoy ♥