Earlier Versions
| | | | | | |
| --- | --- | --- | --- | --- | --- |
| Jet-Boots-1.16.3-1.1.0.jar release | 340.20 KB | Jan 17, 2021 | 1.16.5 | 3,956 | Download |
| Jet-Boots-1.16.3-1.0.1.jar release | 368.43 KB | Jan 10, 2021 | 1.16.5 | 203 | Download |
| Jet-Boots-1.16.3-1.0.0.jar release | 365.02 KB | Nov 21, 2020 | 1.16.4 | 1,016 | Download |
| Jet-Boots-1.15.2-1.0.0.jar release | 360.58 KB | Oct 25, 2020 | 1.15.2 | 198 | Download |
Description
Jet boots
Have you ever wanted to fly with ease then get ready to strap on the jet boots.
These boots gives you the ability to fly like in creative, but hold on they have a secondary flight mode where you can fly like you have a jet powered Elytra on.
They use FE to fly,the amount of power draw is configurable.
They can be leveled up and have a few different upgrades.
This mod requires BML version 1.1.2 or above.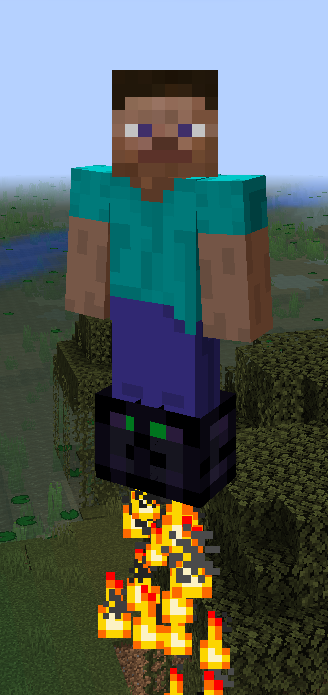 There are a few upgrade types, these are applied at a smithing table
Engine

Thruster

Shock absorber

Muffled

Underwater
The boots gain more armor, thoughness, battery capacity and lowered energy consumption when they level up, the same applies to the other equipment.
They level up by being used and gain soulbound at high levels.
There are two keybinds for the jet boots, one to change the flight mode (default key is V) and one to change speed (default key is G). 
There is also a special helmet added.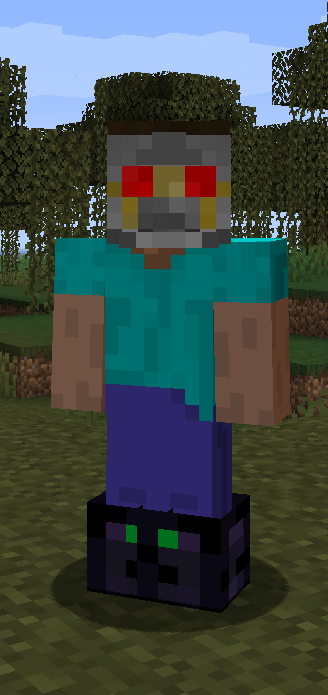 It has two modes, materialized and dematerialized.
While materialized the helmet can be seen on the player and protects against damage and air loss and can also provide night vision.
The helmet has two keybinds, one to materialize and dematerialize it (default key is ALT+H) and one to toggle night vision (default key is H).